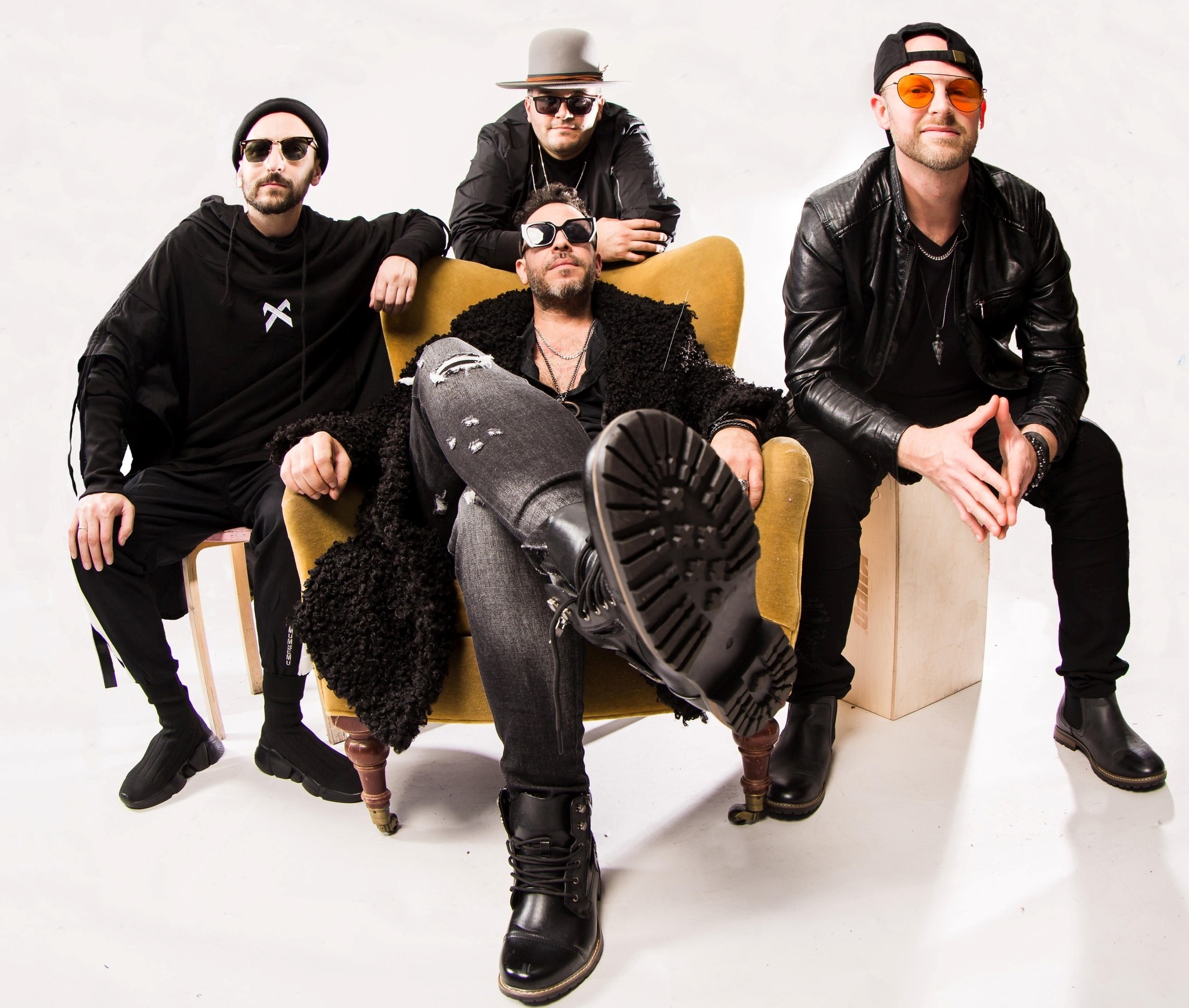 "G-Nome Project is shaking things up with their innovative sound, blending electronic and live instrumentation in a way that's turning heads in the music scene."
- Bass Magazine
"While pulse-raising improv and progressive dance-funk compositions have earned the outfit a devoted following through the years, G-Nome Project is primed to ride this latest wave of momentum into a fruitful new chapter." 
- Live For Live Music
Hailing from Israel, G-Nome Project is the product of a longstanding musical vision to form an ensemble focused heavily on improvisation while blending elements of psytrance, dance, and funk into progressive original compositions – a style that has been coined "Grilled Cheese Funk at its finest."
The band is comprised of a super group of four nationally renowned musicians – Zechariah Reich (Bass), Eyal Salomon (Keyboard) , Eran Asias (Drums), and Yakir Hyman (Guitar) – who each bring a distinctive flavor to the dynamic electro-funk palate of this Jerusalem-based quartet.
G-Nome Project has graced the lineup of renowned festivals in the USA, including Summercamp, Camp Bisco, and Summerdance. They have collaborated with members of The Disco Biscuits, Lotus, Pigeons Playing Ping Pong, Aqueous, Particle, and more.
G-Nome Project recently returned from their Fall/Winter tour, selling out two nights in New England, and are gearing up for a big Spring/Summer run, including a play at Summercamp 2023 in Chillicothe, IL, alongside acts such as Goose, Vulfpeck, Umphrey's McGee, and Moe.